Why do we need a microscope?
Using a digital microscope for coins that you have found metal detecting has a number of benefits and uses. So why do we need a microscope?
The benefits include making the coin cleaning process much easier. This can then help with coin identification. The coin identification can then also help with starting to catalogue your finds.
One of the benefits of using a digital microscope for coins and artefacts is that you have the ability to take very pin sharp photographs to add to your finds database.
Another great bonus is that if your eyes are as bad as mine seem to be, it makes the whole process far easier. The final great bonus is that because your find get magnified on a screen, it allows you to use both hands to manipulate the coin or artefact.
I have a great article on how to clean old coins here. The methods used in this article are so much easier when finds are magnified and you can use the tools with both hands.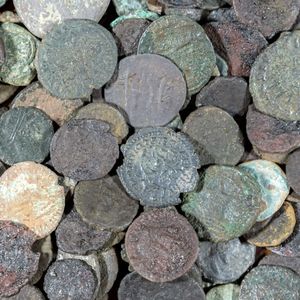 If you are here and aren't a metal detectorist but want to learn about the hobby, a great place to start would be to read my article metal detecting for beginners UK.
Another great resource you could read is my article that discusses is metal detecting worth it?
If you think that you'd like to actually "find" coins for your collection and not have to purchase them, you'll need a metal detector of course.
Taking the plunge to buy a metal detector for the first can be a minefield. I simplify the choices for you to help avoid getting ripped off in my in depth article best metal detector for beginners UK.
Why do we need a microscope?
So, just to recap, the benefits of using a digital microscope with screen for a metal detectorist is to help free up yours hands when cleaning the crud from your finds.
This helps with identification and creating a catalogue of your finds along with digital photos so you can database the photo with an identification, the date it was found and the location.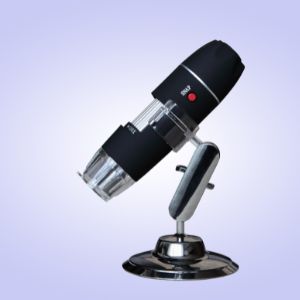 The advantages of this are fantastic because you'll then begin to build up a picture of specific finds on the land you have permission for.
This can highlight "hotspots" of finds and also the historical ages of the hotspots.
This enables you build up a picture and a timeline of the history and who may have occupied the land in the past.
For instance, logging you finds and the locations may pinpoint a specific part of a field that could of had an old building! I have a useful article which can help logging locations called metal detecting apps.
This is what I find most exciting about the hobby of metal detecting. Of course, finding and rescuing objects from the ground is immensely satisfying but the historical research is just as rewarding.
After a while, you'll gather some great which you'll really want to show off! Take a look at some ways to show them off in my article on metal detecting finds cases.
I have written a great article on metal detecting research along with some free online tools to help with the research. The article is metal detecting research tips.
Best digital microscope for coins
Okay, so we've discussed the benefits of having a digital microscope for coins and also how it can benefit you gathering information as your collection of coins and objects grow.
One crucial advantage that we haven't discussed yet is how a digital microscope can be invaluable if you ever find that life changing coin or artefact that you must declare as treasure.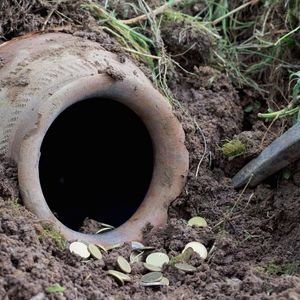 It is paramount that you photograph that important find with great accuracy before you approach your local FLO (Finds Liaison Officer).
Your FLO will then access it and then submit it to go through the treasure process.
If you are interested in reading more about the treasure process, I have a great article that walks you through it and covers some top tips in Treasure Definition – What does it mean?
So what features are important when looking for the best digital microscope for coins?
We'll look at these features now and then we'll take a look at a great quality entry level digital microscope, a better mid range offering and an affordable top end model.
Digital microscope for coins – Essential features
Digital microscope resolution
Digital cameras are indeed a part of our everyday lives now. You would of been needing to live under a rock to know that camera resolution is vital when expecting high quality photos.
A common understanding that needs to be highlighted is that any camera with a low resolution will give you an inferior photo quality.
They will not be crisp and as you zoom in, could become pixelated which is where the picture becomes "blocky". Always choose the highest resolution you can for your budget.
Common opinion in the field is that 1 Megapixel will produce a 720p quality. So, 2 Megapixels gives you 1080p which is where HD 2k (High Definition) is declared.
A definition of 4k which is known as UHD (Ultra High Definition) is achieved at 12 Megapixels.
Microscope magnification
In the same aspect as the digital resolution, for the best quality possible, you must try to obtain the highest magnification you can for your budget.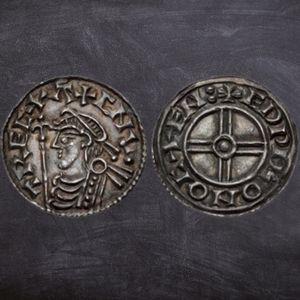 Just remember here that in many cases, the viewer will be an "optical" type which means the magnification is produced by specially curved glass lenses.
The photos however will be produced digitally for storage on a computer or storage device.
The higher the magnification, the more detail will be seen which could make all the difference if a coin gets identified or not.
Again, in the community, a magnification of up to 250 times will give you a superb quality experience. Anything over this is a total bonus depending on your budget.
An absolute minimum magnification would be 20 or 30 times. (20x or 30x)
Digital recording capabilities
Okay, the whole point of why we want to do this is so that we can record our finds as we've previously discussed. Many people make the mistake of buying a microscope with no recording capability.
I won't be recommending any that will not allow you to record your find. You'll want to have a digital microscope that will allow you at a minimum to take a still photo.
Having the capability to take a video recording is a bonus and can be useful depending on your situation and needs. The convention is that these capabilities allow photos and videos to be stored via a USB.
Higher end digital microscopes will record higher definition footage at 30 FPS (Frames per second).
Microscope lighting source
Having the correct lighting can be the difference between a poor photo and a great one. Having a microscope that has its own lighting source is essential.
These can be derived from halogen or filament lamps however LED's provide a much brighter and crisper light source.
Try to look for LED lights if possible.
Digital microscope software compatibility
The features described so far will be directly responsible for the quality you'd expect and the ability to digitally store that quality.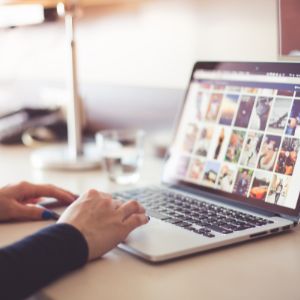 The software compatibility however is a key feature and if an incorrect choice is made, could mean that your digital microscope may not communicate with you PC or laptop at all.
The main consideration is determining the operating system type on your computer, laptop or storage device.
The most common are Windows, MacOS, iOS and Android.
Just ensure that the digital microscope you choose is compatible with the operating system on your computer.
Digital microscope with screen
This is not an essential feature as if chosen correctly, your digital microscope will plug into your laptop or PC via a USB cable.
You can however get some cracking examples of a digital microscope with screen which has the benefit of not needing a computer to provide the screen.
These types of microscope often have the capability of storing the photos to internal memory or via a memory card or stick. This avoids any operating system incompatibility.
Top end digital microscopes can have an HDMI out port which will allow them to connect to a TV for example that has an HDMI input port.
Essential features summary
Okay, we've covered a fair bit up to now but essentially, the key features we are looking for in a digital microscope are a resolution of at least 2 Megapixels which will give us true HD quality.
Anything over this for our budget is ideal and a bonus. The optical magnification feature we are looking for is a minimum of 20 or 30 times. (20x or 30x)
Anything over this for our budget is ideal also. Coin grading specialists are known to have microscopes that achieve 1000x.
We also need our digital microscope to be able to take still photos and maybe videos if you deem it necessary. We also need to ensure that its software is compatible with your operating system.
Digital microscope for coins – Best Sub £50 choice
Bysameyee 1000X LCD Wifi Digital Microscope
What's great:
1080p HD digital quality, 1000x magnification!
Built in 4.3″ LCD screen with 8 adjustable LED lights
Connectivity to Windows, MacOS, iOS and Android
What could be better:
No real drawbacks at its pricepoint.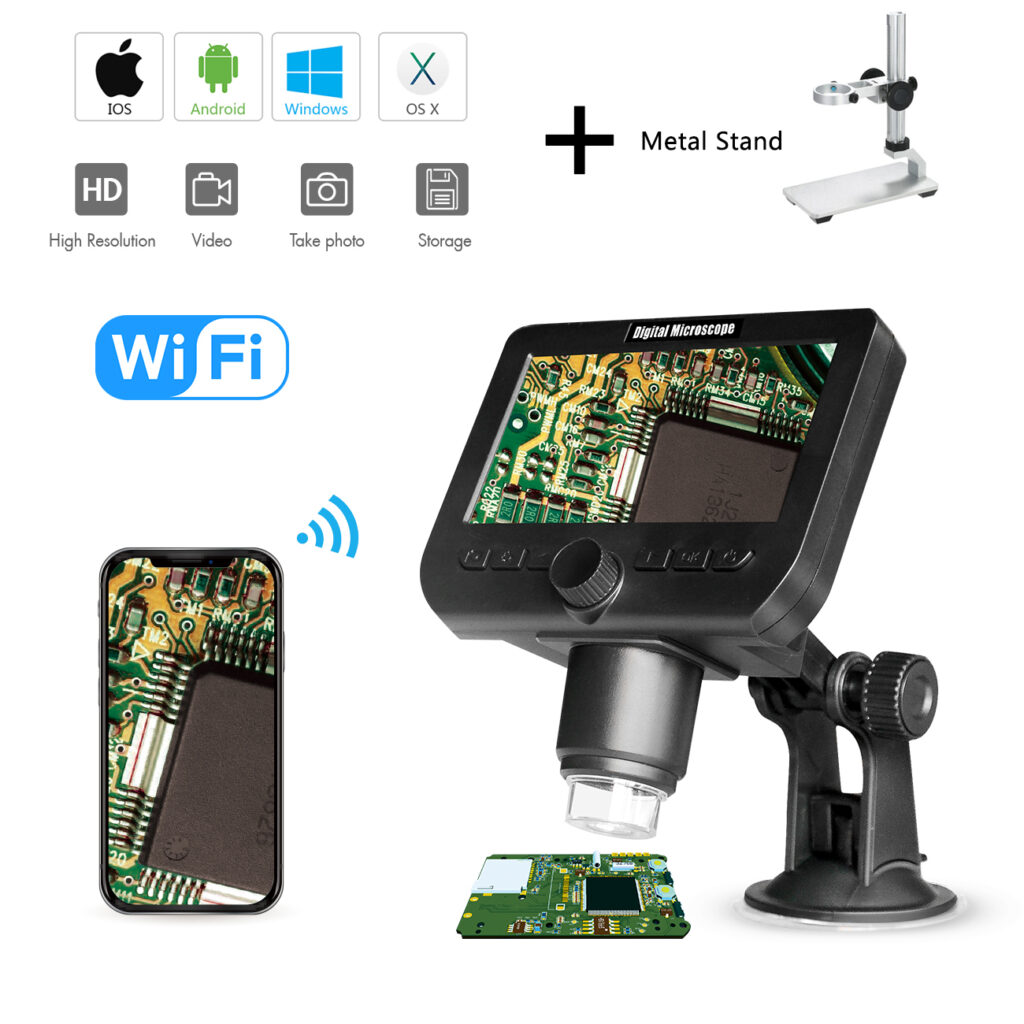 The WiFi enabled digital microscope from Bysameyee is amazing. The amount of features you get is unbelievable for its price point. The big bonus is that it comes with a standard 4.3" LCD display screen.
Even though you benefit from the built in screen, this microscope can also connect with computer or mobile device. It boasts compatibility for Windows 7, 8, 10, Mac OS X 10.8, Android 4.1 and above.
Apple phones and tablets aren't forgotten either with compatability for iOS 8.0 and above. You can sync photos to your mobile device.
Specification includes a massive 50X-1000X magnification and a built in CMOS HD sensor.
This produces high quality photos or videos that can be recorded onto an SD card. This eliminates the need for a computer.
An onboard 1800 mAh lithium rechargeable battery means that you can use the microscope for approximately 4 hours when charged fully should you not have mains power.
Images can be easily transferred from the screen to your PC's monitor via a USB cable. The 8 adjustable LED lights control the brightness allowing you to set the desired level of illumination.
Finally, it comes with two stands, one plastic and one adjustable metal stand so you can adjust the measuring scale with the ZOOM in/out key.
This is one impressive piece of kit at the sub £50 price point.
Digital microscope for coins – Best Sub £120 choice
TOMLOV DM9 1200x LCD 12MP digital Microscope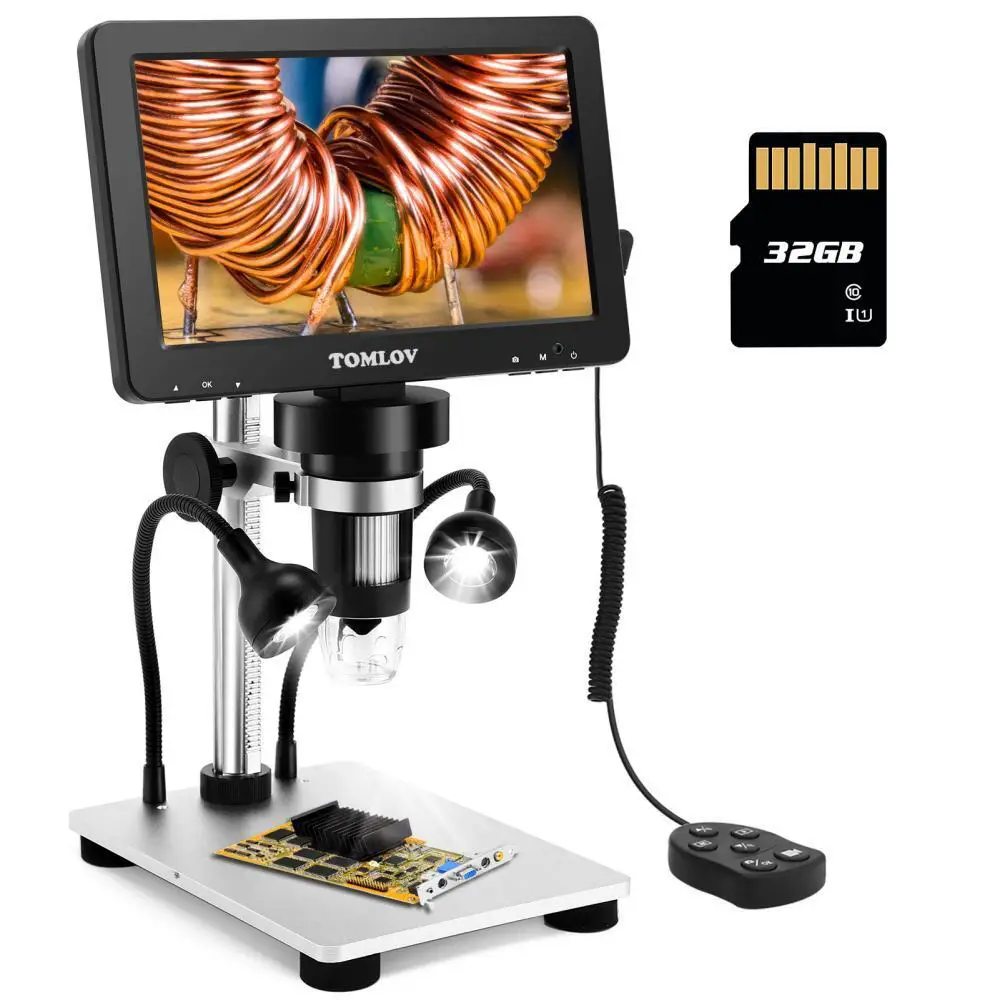 What's great:
UHD 12 Megapixel digital quality, 1200x magnification!
Built in 7.0″ LCD screen with 10 adjustable LED lights
Full device compatability plus 32Gb storage card included
What could be better:
Magnification starts at 50x so larger objects may not be seen in full but exceptional for coins.
The 12 Megapixel, 1200x magnification digital microscope is again one the best pieces of kit for its price. As a slight step up from our last suggestion, this boasts an elevated specification as expected.
The 12 Megapixel digital camera offers full UHD (Ultra High Definition) quality this time and an impressive and increased 1200x magnification.
The magnification does start at 50x which is okay for coins and small artefacts. Some larger objects will potentially only be able to be seen partially at minimum magnification due to size and distance.
This machine also goes one better again with a larger rotating 7″ inch screen and extra LED lighting. This comes in the form of 8 fixed LED's and 2 adjustable, flexible ones for perfect lighting.
It's connectable to Windows and Macs via USB and also allows photo or video storage to an SD card which is also supplied.
Tomlov is an established manufacturer in this field and has been for several years incorporating impressive research and development. This is a fantastic mid range suggestion!
Digital microscope for coins – Best Sub £170 choice
TOMLOV DM201 HDMI 16 MP LCD Digital Coin Microscope
What's great:
UHD 16 Megapixel digital quality, 1200x magnification!
Built in 7.0″ LCD screen with touch adjustable LED lights
Remote control, Full compatability plus HDMI connectivity
Magnification range from 1x to 1200x with extension tube
What could be better:
Check that the unit charges first. There were some isolated cases of charging issues but not now.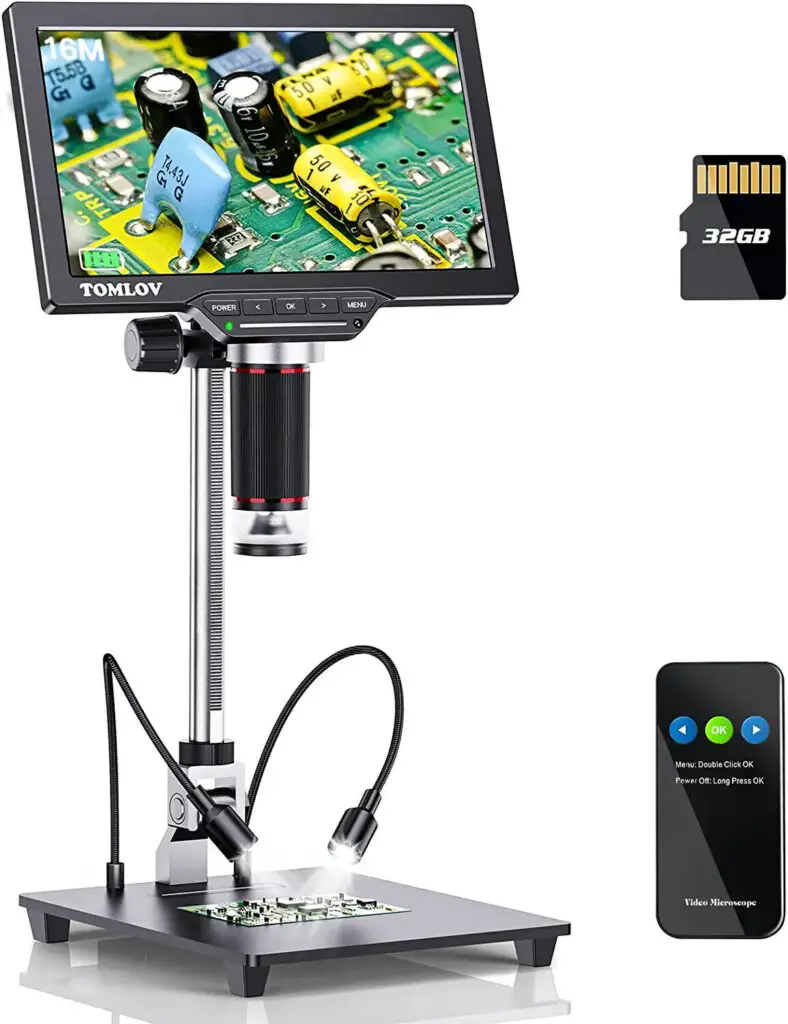 This final suggestion from Tomlov is the natural progression from the mid range option. This basically addresses any shortcomings and also boasts a better specification as most successors do.
The 16 Megapixel digital camera in the DM201 gives even better UHD quality with true life colour. The LED lights are now controlled even more simply by a touch sensitive slide.
This digital microscope is the culmination of everything we have spoken about so far in that Tomlov have specifically designed this for working on coins. The big advantage is the extension tube.
This extends the focal length of the digital microscope and helps to get a wider and higher view which means it's great for viewing whole coins starting at 1x magnification that increases to 1200x.
The final nice touches are the inclusion of the SD card, an infra red control pad and HDMI connectivity so you can connect the microscope to an HDMI supported TV for example.
This really is as good as it gets for the sub £170 suggestion. It's a great of kit.
Final thoughts
This has been an enjoyable article to write for me. We have covered some great material today and also some really useful digital microscopes. We have a great entry level sub £50 suggestion as well as a sub £120 mid range and sub £170 top end model.
We also discussed the relationship of the number of Megapixels to achieve an HD quality photo and the minimum amount of optical magnification you need.
Software compatibility is also crucial to ensure that the digital microscope will communicate with your computer if you need it to. The examples we have happen to have onboard storage also.
Digital microscopes can help greatly in recording finds and being able to catalogue them in a structured way. Especially when your collection grows to a considerable size.
New to metal detecting?….why not find a metal detecting club near you or maybe find some land yourself with farmers who allow metal detecting here.
I hope you enjoyed the article. Stay safe and happy hunting!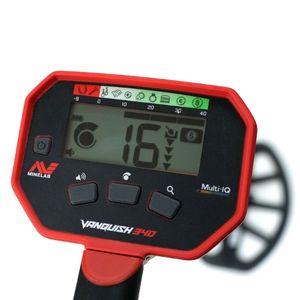 Unbeatable Multi Frequency!
You can now get the ultimate power of multi frequency technology over single frequency detectors with the Minelab Vanquish range of detectors.
The entry level Vanquish 340 now gives you ultimate depth, stability and sensitivity on all target types in every soil, including wet beach sand.