Displaying your metal detecting finds
Metal detecting can be a tough hobby. To those people who don't know much about the hobby, they can't imagine why we do it or at the other end of the scale, think we're digging gold constantly!
The reality is that most of our time can be spent digging trash with the odd nice find inbetween digging the trash. This is what makes this hobby so special when something interesting is recovered.
These finds may not have any intrinsic value of any kind but nevertheless, is a part of our history. They could be hammered coins, Roman coins or Roman brooches or something that was used everyday in the past.
As detectorists, we tend to look at our finds with different eyes than others. Typically, my mind works on dates and what was happening in our history at that point in time.
I can dig a George V copper penny dated 1917 which is a typical find for a detectorist but to me, my first thought is that this was dropped by somebody working on the land during the first world war.
So, displaying our finds can be very important to us rather than just locking them away in a drawer or cupboard. Usually when people first see a display, they are mesmerised by the range of items.
In this short article, I just wanted to suggest some metal detecting finds display ideas so your hard work is on display for everyone to see in your home.
Metal detecting finds display case
LTGB 4-Shelf Glass Display Cabinet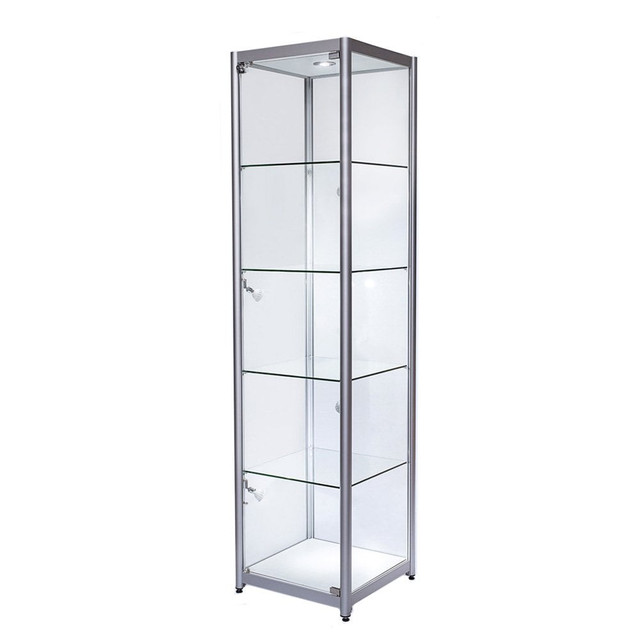 The LTGB glass display cabinet sizes at 64"(H) x 17"(L) x 14.5"(W) and is made from tempered 4mm glass is.
The stylish and modern looking four shelf design is sturdy and stylish to display your finds and the glass door is easy to operate.
It's available in White, Black and Natural Wood. There are also bumper strips between glass plates and sides for maximum safety.
Installation is safe and easy. The adjustable feet can hold weight up to 440lb and each display cabinet comes with a fixing device.
This prevents any chance of tipping over by securely fixing the glass cabinet onto the wall.
Metal detecting finds display shelf cabinet
Watsons 6 Shelf Glass Wall Display Cabinet
The Watson 6 shelf wall unit sizes at 80h x 80w x 9.5d cm (31.5h x 31.5w x 3.7d inches).
The glass doors are made from tempered glass and has 7 tiers in the wall mountable beech effect display unit.
Complete with a pale grey painted backboard and six adjustable shelves with double sliding tempered glass doors.
Ideal for showing off your metal detecting finds. The shelves are 6.5cm deep and the shelf positions are at 9cm from top of unit.
They are then every 3.2cm until 9cm from bottom of unit in which there are 19 sets of holes to choose from.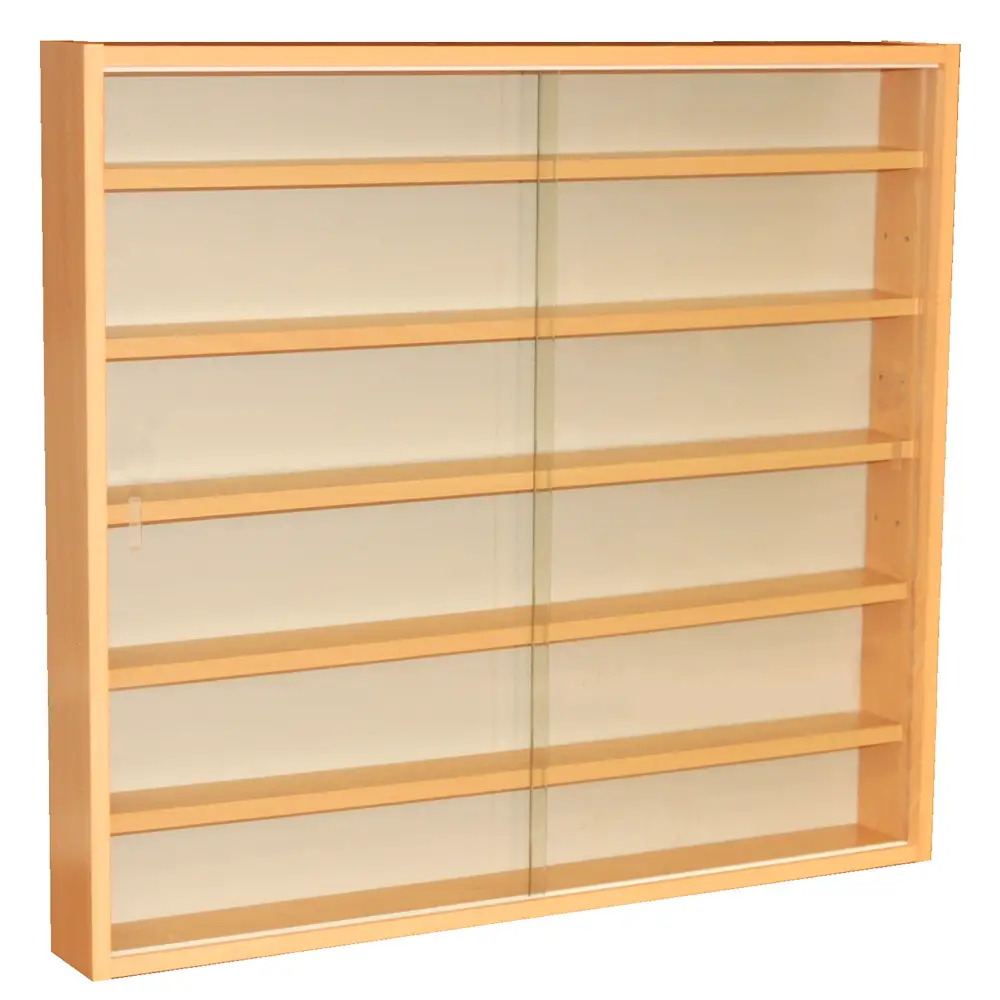 Metal detecting finds glass display table
Mobili Fiver Classico Coffee table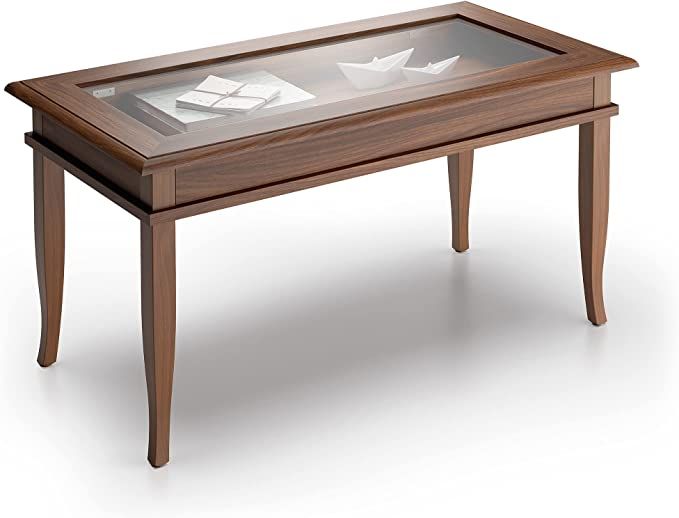 If you love classic taste, you won't be able to give up this beautiful shabby chic Coffee table!
The glass and the compartment will allow you to store and display your favourite metal detecting finds.
Thanks to the openable glass top, it is possible to store small collectible items inside as the glass is transparent (3mm thick).
The curved "saber" legs are made of solid beech wood, while the internal compartment measures 85 x 38 x 6.5 cm.
It also comes in various colours and wood types.
Metal detecting finds display box
Box Displays Glass Storage Organiser Tray Case
The glass lid display tray case from Box Displays sizes at 375mm long by 210mm wide by 55mm deep.
The inside is finished in black leather effect so looks top quality. The snap closures ensure that it stays locked.
The clear glass lid ensures that all of your best metal detecting finds are on display for all to see but also easy to store elsewhere.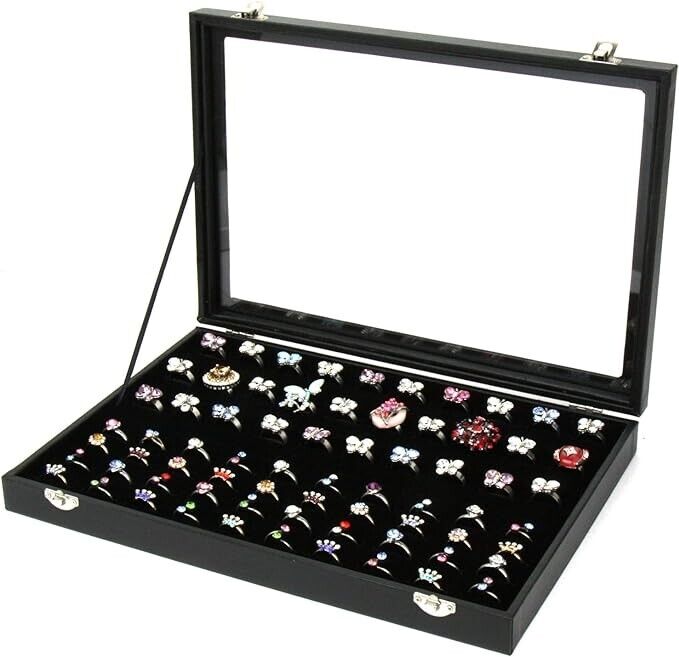 Final thoughts
So, I think we can all agree that as metal detectorists, we work incredibly hard in the freezing cold and blistering heat to hopefully rescue finds from disappearing forever.
As a result, we want to show them off to visitors. I've found four variations of displays starting with a cabinet tall unit, a wall hung unit, a great coffee table style display and finally a smaller display case.
I hope that this may have given you an idea of the types of ways we can display our finds to anyone who's interested. If you are a beginner, check out my metal detecting for beginners article.
All the best and happy hunting everyone.