Metal detecting equipment
Being an outdoor pursuit that can involve the need to constantly stand up, knee down, climb gates and fences and go through wet and drying cycles, metal detecting clothing worn on a good day out needs to be robust.
Another factor of the hobby, very much like fishing is that you tend to have lots of kit and accessories that you need to get access to.
This means that having a good amount of pockets to your clothing can make your day much easier.
Metal detecting clothing UK
In this article, we'll look at what typically is worn for a metal detecting day out and provide some suggestions that won't make you look out of place amongst fellow detectorists.
It's safe to say here that most detectorists go for Army style clothing, either of a solid colour or camouflage.
This really is down to the clothing's robustness and the amount of pockets that are available on them. The nature and robustness of this type of clothing is proven over the years.
For days out when rain is a possibility, many detectorists (and anglers!) tend to opt for wet weather gear made from Goretex.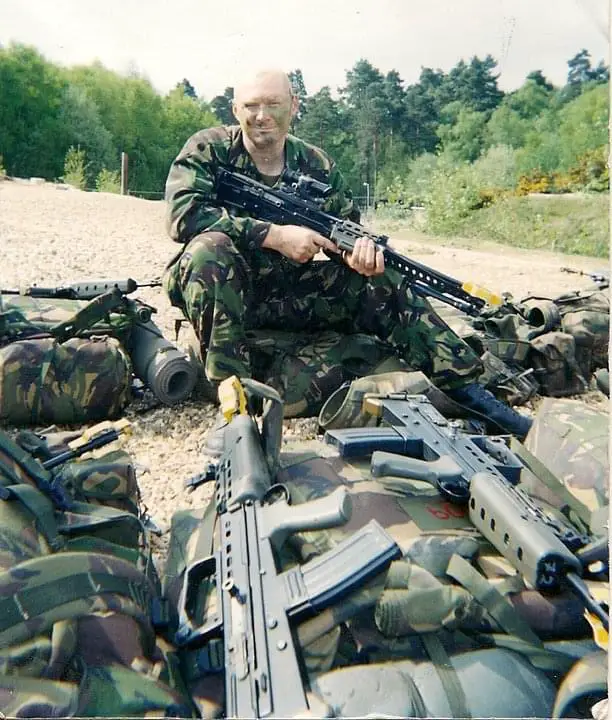 The advantage of Goretex is that it can breathe so you won't bake and sweat inside your wet gear.
Many moons ago when I served in the Royal Monmouthshire Royal Engineers TA Regiment, we were 2nd issued Goretex jackets and trousers…..absolutely amazing stuff.
The water just ran off it but your body temperature was kept normal. Metal detecting in the rain or even after rain can yield great benefits and provide a boost to a metal detectors performance.
I actually have another article on this called, can you metal detect in the rain here.
So, there is a difference between clothing and accessories. In this article, we'll keep to clothing. Regarding certain accessories, I have some more in depth articles on why you need metal detecting gloves and choosing the correct gloves for metal detecting here.
Choosing the correct metal detecting boots is also extremely important. I've written another great article which dives a bit deeper into choosing the correct metal detecting boots here.
Finally, to tidy things up, I cover other essential items like metal detecting knee pads, supports and belt pouches in my article metal detecting tips here.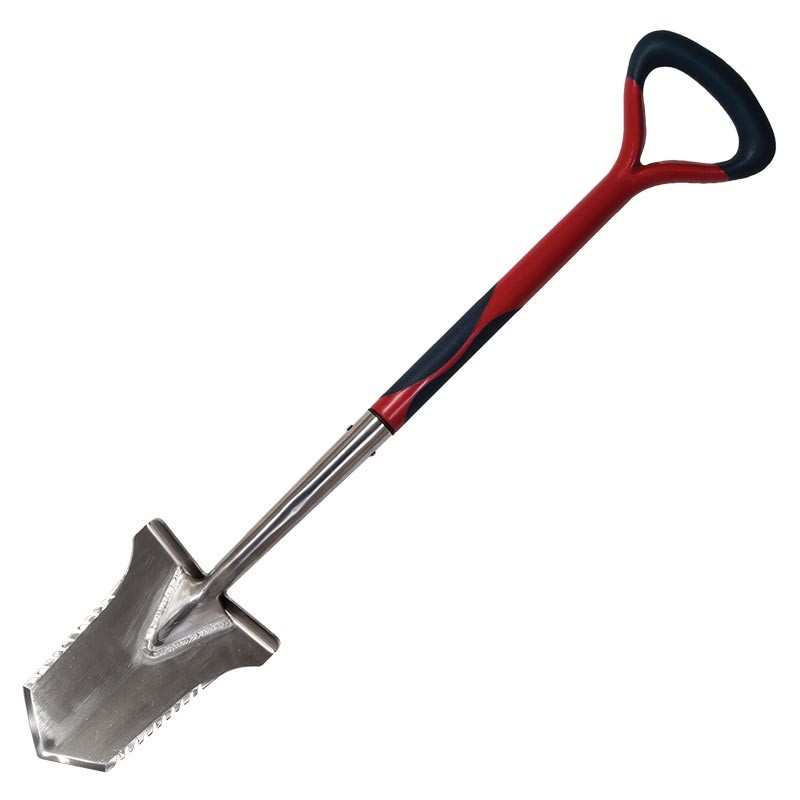 The Evolution Pro Cut
The ultimate accessary for the serious metal detectorist. Super strong, stainless steel specially designed spade.
Metal detecting trousers
Most metal detectorists I see out wear Army style trousers. As I eluded to earlier, this is because they are stronger, can take more punishment and have several pockets.
I personally wear a camouflage type pair of Army style trousers that are really tough.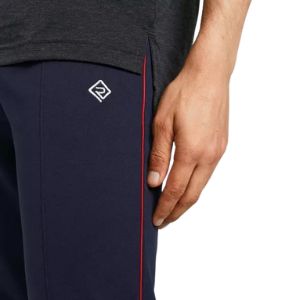 I tend to wear these in summer and winter also but my absolute top tip for winter detecting is to wear a pair of running or cycling trousers underneath. I have a pair of Ron Hill Tracksters for colder weather.
They work brilliantly by trapping the air in and feel like a second skin.
I have some suggestions here for some great trouser options which will stand you in good stead going forward.
Magcomsen Mens Army Trousers
What I like about about the Army trousers from Magcomsen is the quality and the features.
They are loose fit so you have room to move around and also have a small amount of Spandex in to help stretching.
They have multiple pockets and also the great feature of a boot zip to flare out the bottoms with your boots.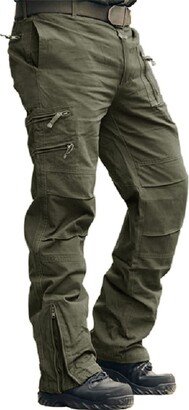 Metal Detecting Jacket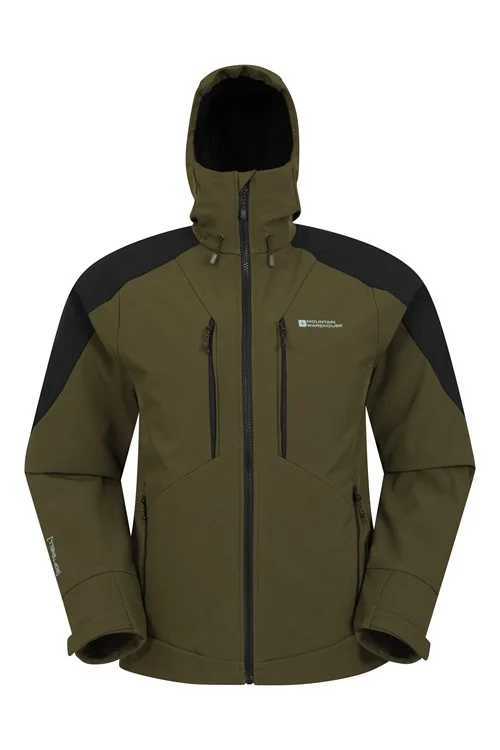 Mountain Warehouse Jacket
Coming from the established manufacturer Mountain Warehouse, you know this will ooze quality.
Offer a high level of water resistance and warmth, it happens to be a best seller which is not surprising.
The great feature for me is that it includes a fully detachable fleece lining inner jacket in which both the inner and outer jackets can be worn independently.
Metal Detecting Vest
Phorecys outdoor multi-pocket vest
Another really useful piece of kit that shouldn't be overlooked is the multi purpose and multi pocketed vest or "gilet".
This example is perfect as it can be very easily work over the top of a jacket.
It's open weave, "mesh" design makes it breathable and can be worn throughout the year.
It has enough pockets to keep everything you need to hand easily.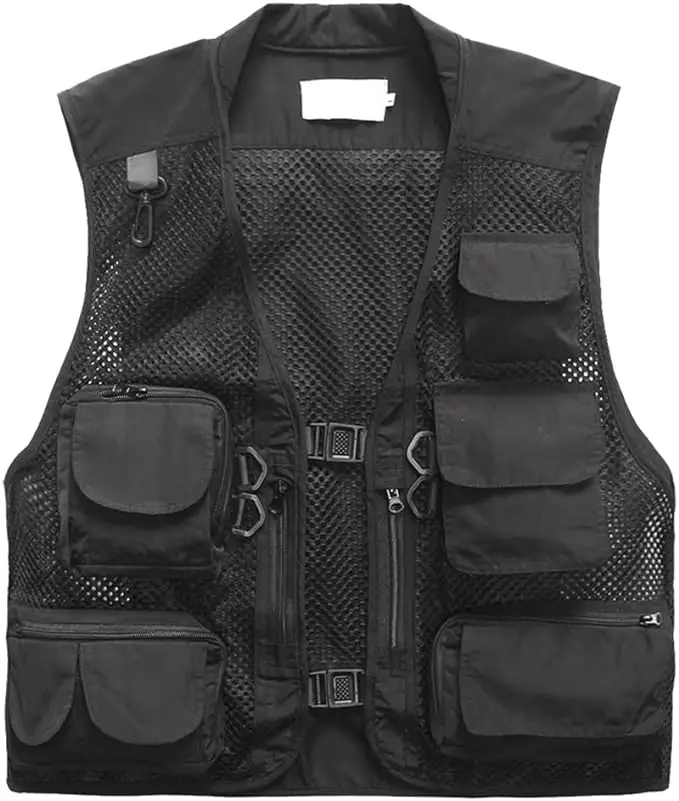 Goretex waterproof jacket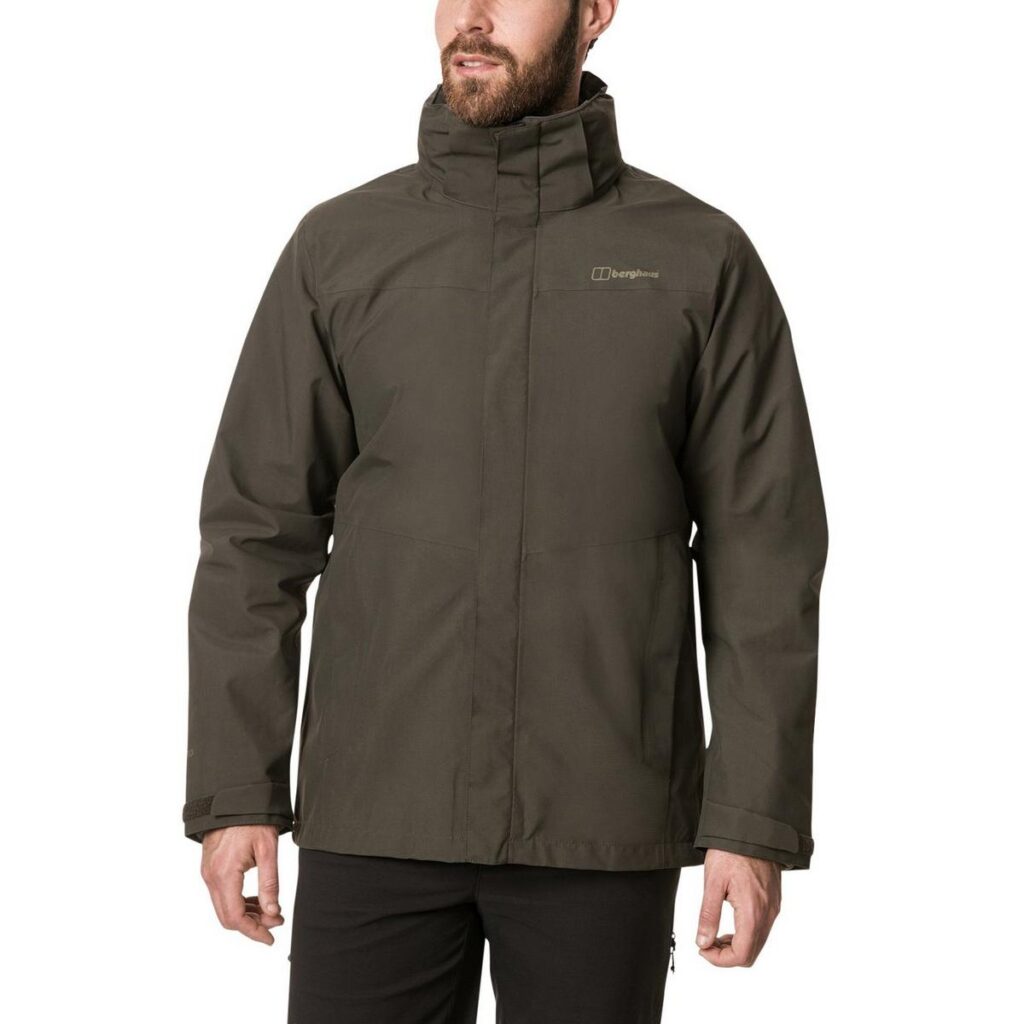 Berghaus Hillwalker Goretex Jacket
Coming from the top manufacturer Berghaus, you know that this has quality and will perform.
I rate this jacket due to its simplicity in design yet its top performance.
The innovative Goretex material uses micro holes that are large enough to let out air molecules yet small enough to prevent water molecules entering.
This lets you breathe and not sweat underneath. This jacket is perfect in conjunction with the pocketed vest.
Goretex waterproof trousers
Berghaus Paclite Goretex overtrousers
To accompany the Goretex jacket, the Berghaus Paclite Goretex overtrousers will keep you perfectly dry.
There's no point in having a great jacket, only for the rain to run off soaking your trousers.
Being made from Goretex also, they will also allow your legs to breathe. One top tip is to ensure that you wear knee pads with your Goretex trousers to stop them getting damaged.
You can find some great knee pads over on Amazon here for example.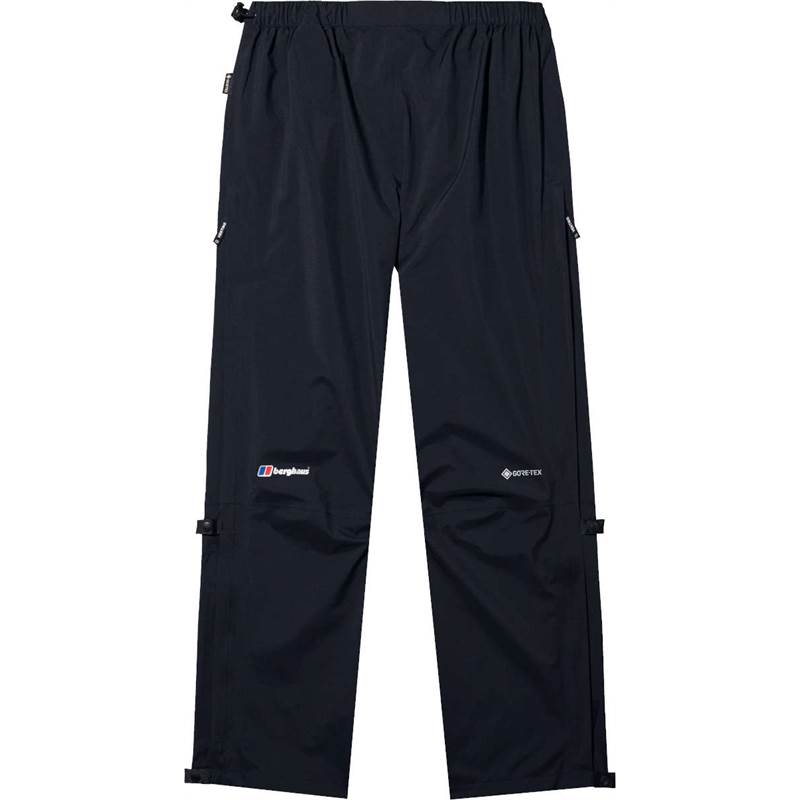 Final thoughts
Okay, so we have established that along with most other outdoor based hobbies, the correct clothing can be essential. Army style clothing is a great match and is what most, if not all metal detectorists tend to wear.
With the amount of sundries a detectorist may need, pockets are a big factor. Pockets tend to get filled with gloves, small finds boxes, first aid kits, magnifying glasses and water bottles for example.
The toughness is another big factor. Thicker material and stronger stitching ensures that trousers and jackets last longer climbing gates, fences and detecting through woodland.
Finally, waterproofing is a big plus point. You will at some stage get caught in a downpour. Once you are wet, you tend to stay wet all day which can reduce your body temperature and make your day very uncomfortable.
Goretex material jackets and trousers can prevent this by keeping you dry but also letting your body breathe and thus regulating your temperature.
Why not try and find a metal detecting club near you here or maybe get some land by reading my article on finding farmers who allow metal detecting here.
For more kit suggestions, why not read my article on metal detecting tactical backpacks, leg packs and waist packs.
I hope this short article has given you some pointers and great suggestions. Stay safe and happy hunting!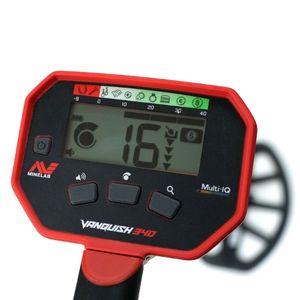 Unbeatable Multi Frequency!
You can now get the ultimate power of multi frequency technology over single frequency detectors with the Minelab Vanquish range of detectors.
The entry level Vanquish 340 now gives you ultimate depth, stability and sensitivity on all target types in every soil, including wet beach sand.